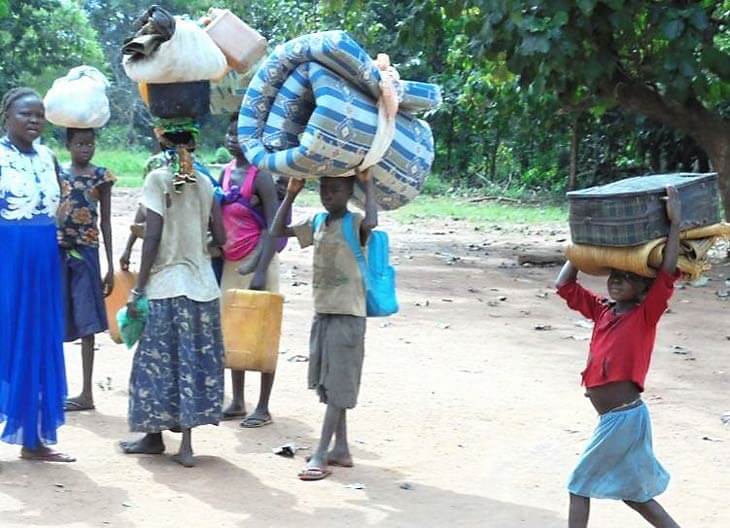 A group of South Sudanese refugees with all of their earthly belongings
South Sudan Council of Churches Visits Refugees
The South Sudan Council of Churches (SSCC) met this past week in Uganda. During the week they visited the refugees who are encamped on the northern border of Uganda with South Sudan.
The SSCC has heard the cries of the people and are making another plea for peace in this war ravaged country. They say that further solidarity visits are to come as they implement their Action Plan for Peace (APP).
As the refugees struggle for adequate food, health and education, the South Sudan Council of Churches is pleading for help from the international community.
This comes on top of the decision to delay the visit of Pope Francis to South Sudan.
We join with the people of South Sudan in pleading with God for an end to violence in the country.
You can read the message from the South Sudan Council of Churches here:
SSCC Pastoral Message 09-06-17
---
South Sudan Refugees Need Your Help
The South Sudan conflict continues to threaten the lives of many innocent people. With your generousity, you can make a difference. Please consider making a tax deductible donation in support of Solidarity peacebuilding initiatives.
To help the people suffering in South Sudan, please donate at:  https://www.solidarityfriends.org/donate/