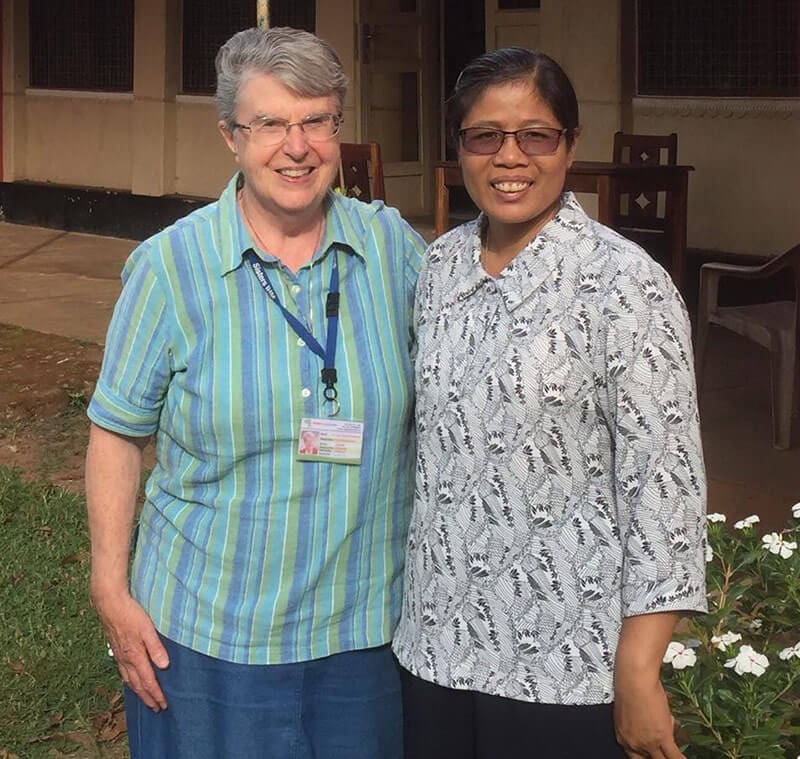 Working from home is a challenge for many of us. However, as I have a home to work from, food to eat and access to friends and family via phone and social media, I can't help thinking about my Solidarity friends in South Sudan.
South Sudan has not registered a case of the coronavirus, and is taking the means to slow the transmission by closing its borders to all but humanitarian flights and essential goods from neighboring countries, all of which have people infected with the virus. Solidarity with South Sudan's executive director, Fr. Jim Greene, Missionary of Africa, and one other staff member returned to Juba from Ireland just before the closure of the airport; both are quarantined for 14 days.
South Sudan is following the World Health Organization guidelines and has the ability to test for the virus in Juba. However, the health care system is broken, and there are few qualified persons to diagnose the disease. Moreover, the country lacks all of the personal protection gear, medicines and sophisticated equipment to deal with those most impacted by the disease. At the same time, they have dealt with cholera, Ebola, malaria, TB and many other deadly diseases. Such a pandemic is not new to the continent of Africa.
The government has also closed all educational institutions, health training colleges, and other institutions. The word came to Solidarity on March 20, and it has been a challenging week for all concerned. We have included an update from Solidarity Teacher Training College in this newsletter. The government has shuttered all schools for 30 days. During this time, Solidarity staff will send students materials to assist them with educating their communities in prevention and care. Friends in Solidarity is working with humanitarian organizations to obtain these resources.
While all is on lockdown, Solidarity still has the responsibility to support and retain lay staff and maintain the institutions which remain closed. Friends in Solidarity will continue to seek funding to support Solidarity during these challenging weeks and months. We are grateful to all of you who join us in supporting Solidarity with South Sudan at this time.
Sister Joan Mumaw, IHM
President and CAO of Friends in Solidarity
Photo: Sister Joan with Sister Rosa Le Thi Bong, RNDM, in November 2019 in South Sudan. Sister Rosa is the director of Solidarity with South Sudan's agricultural project in Riimenze.