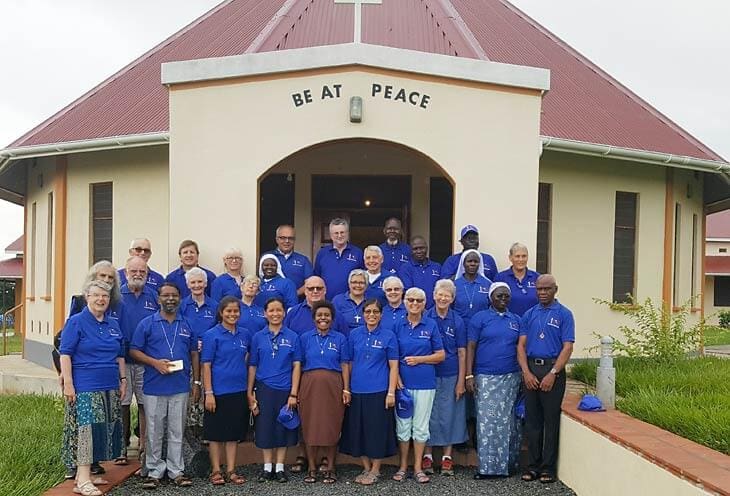 Solidarity with South Sudan has just assumed responsibility for the management and programming at the Good Shepherd Peace Center at Kit, an hour's drive from Juba. Four new Solidarity staff members form the core of the Solidarity Pastoral Team, and have just moved to Kit. The center, owned by the Religious Superiors Association of South Sudan, is the only place in the country for groups to gather and has welcomed bishops, religious and the laity from around the country during the short time that it has been in operation. The center depends on funding from those who use the center to pay staff and maintain the center.
Due to the coronavirus pandemic, all programs are now suspended, and there is no funding coming in to pay the staff. We are seeking emergency funding to ensure that the pastoral team has what is needed for their living expenses, and to pay staff. Unlike the United States, where the government provides unemployment insurance and small businesses are assisted, no such help is available in South Sudan. Please help us support the Solidarity Pastoral Team in this new ministry, which has come with unforeseen challenges.
Sister Joan Mumaw, IHM
Photo: Solidarity with South Sudan members in 2018 in front of the Good Shepherd Peace Center.