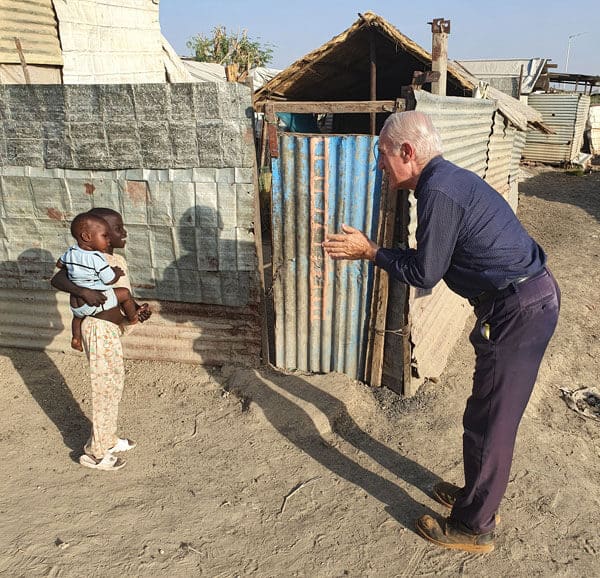 Greetings from South Sudan, where we, like much of the world, are under lockdown, and domestic and international airline flights are canceled. To date, there are still only five confirmed cases of the coronavirus nationwide, but without any testing on a national scale, we do not know how many are infected and all we can do is hope for the best.
We have all been affected by the coming of COVID-19 into our world. Here at our United Nations' camp for the Protection of Civilians in the northern city of Malakal, we are restricted from visiting our people or having any large gatherings or church activities.
The other day I was given special permission to go walking in the camp—while keeping to social distancing protocols. Nonetheless, I felt the warmth and heartfelt greeting of people and children as we saw one another from a safe distance. It was a sharing of loving appreciation for each other.
Read Fr. Mike's letter in Maryknoll Magazine