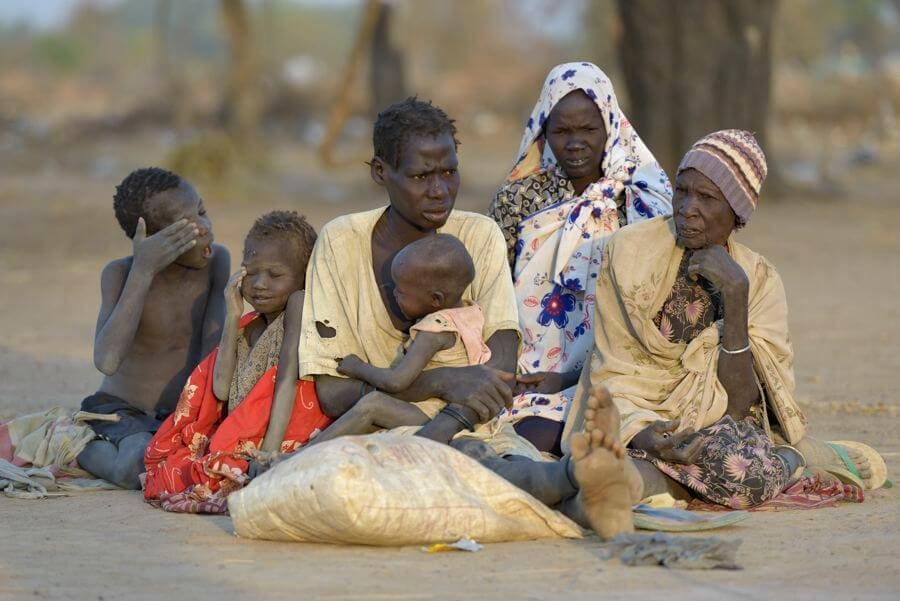 What Will We Bring to Christ-Child as South Sudanese this Christmas?
21 Dec 2018
By Pamela Adinda, AMECEA Online News
Four months have passed since the signing of the Peace Agreement
between President Salva Kiir and the Opposition Leader Riek Machar to
end the civil war which erupted in December 2013 and which has caused
enormous suffering to the citizens of the young nation in the world.
However, many are optimistic that the peace deal will hold; among them
is the President of Sudan & South Sudan Catholic Bishops Conference
(SSSCBC) Rt. Rev. Edwardo Hiiboro Kussala.
In his Christmas message to the people of South Sudan, Bishop Hiiboro
who is the Bishop of Tambura-Yambio Diocese said that he is "logically
convinced that this peace agreement may last because any conscious
South Sudanese cannot sponsor war anymore, knowing what we have gone
through."
Despite the fact that there is so much hope among the people of South
Sudan for this peace agreement to last, Bishop Hiiboro confirms that
still there are feelings and voices of hate among the people.
"Many people are deeply upset by their own lives depending on their
individual circumstances such as homelessness, hunger and abject
poverty as they strive to survive in a demanding society."
"These and many more, challenge us in ways that affect our well-being
both physically, mentally and emotionally," Bishop Hiiboro continued,
adding that peace is much more than the absence of war, conflict and
violence.
"We often hear that 'the peace of God surpasses everything', and so it
does. However, for many people it seems hard to find peace and to feel
it. Christmas message assures us that God is with us no matter what we
are going through."
In reflecting about Christmas festivities which he says have become
synonymous with the exchange of gifts, Bishop Hiiboro feels that the
meaning of Christmas as a gift from God to humanity is very central to
our lives and therefore as believers we are indebted to God and his
creatures to return back generously the love and gift of life we have
received freely by impacting positively on the lives of others.
"I often question why our Church and society are so wanting of
committed volunteers and workers, of ministers and financial
resources, etc., when her membership is so gifted with time, talent
and treasure. It was the saintly man Mahatma Gandhi who said: 'There
is sufficient food in the world to satisfy human need, but there is
not enough to satisfy human greed' hence the reality of rampant
poverty and starvation in the world," Bishop Edwardo remarked.
Bishop Hiiboro feel that the question that inevitably presents itself
to every Christian and to every person of good will is, "What will we
bring to the Christ-Child? It is another way of asking, what will we
contribute to the advancement of peace building, reconciliation and
healing; to bringing trust and solidarity; to promote the progress of
humanity; to nation building; to growth of families and homes; and,
consequently, to our personal advancement."
He believes that it is only by adopting a Christ-centred disposition
that answers to the many challenges and problems which plague South
Sudan today will be realized.
http://amecea.blogspot.com/2018/12/south-sudan-what-will-we-bring-to.html