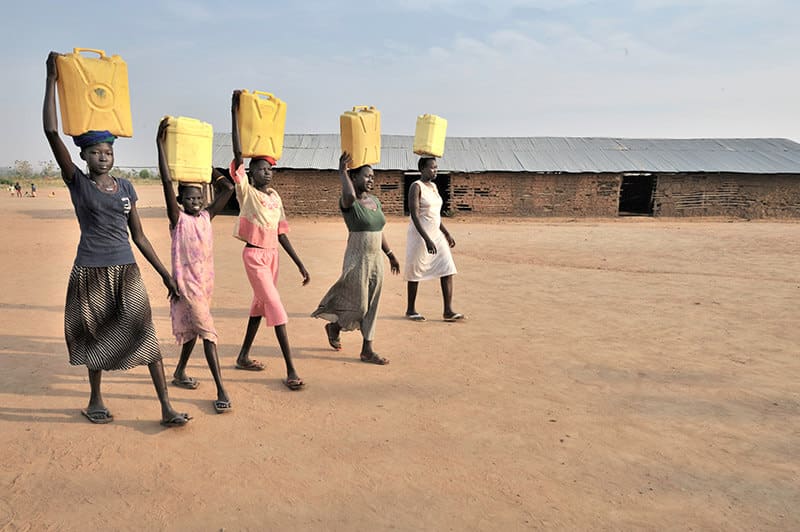 Learning to walk in the way of peace!
In this second half of May
as we awake from April's cruel ending–
The shooting of our Bishop-elect,
Christian Carlassera in Rumbek;
After receiving news of random killings in Yei,
in the countryside of Torit,
and horrors beyond South Sudan:
Ignited conflicts between Israeli and Palestinian brethren,
and racial crimes in the America.
In Mary's month and Mother's Day,
awaiting Memorial Day and Pentecost,
we see pandemic bright lights in some areas of the world,
while heavy smoking pyres burn in India
laden with poverty and sickness in hidden dens.
Is it that a spirit-filled woman, Mary,
calls us to Pentecost?
To the openness of Jesus
to his "ruah" rushing through the Church.
Now the world has a chance of rekindling hope
and harnessing tenderness in this most tragic of times
so as to "learn to walk in the way of peace?"
The pressing issues of Mary's time–
poverty, barbarity, disease—
These she turned to assets,
energizing and opening a space for God's Spirit to act.
She, unwed mother,
became a voice for the needy
with a son, a political refugee
And a condemned prisoner.
She, a third-world woman, a widow, a liberator,
Jesus's first tabernacle and first disciple:
Mother of the Church.
To walk in the way of peace is to know God:
The God of Peace.
Jesus, the Prince of Peace
Mary knew the truth of who she was
within that tabernacle of peace.
She felt the truth of who God was
calling her beyond all strife and
all doubt to the truth of His "favor resting upon her."
We, too, are God's favored daughters and sons.
We are being led, like Mary,
"learning to walk in the way of peace."
Beyond where we have been to something new;
The Lord's Spirit removing our heart of stone
And giving us a heart of flesh.
Anew, the world needs desperately to be made anew.
Renewed in clear witness,
In strong faith,
In the Spirit of she who comes to visit us,
as she did with Elizabeth,
rejoicing and proclaiming the favors of God
and his faithful love to the lowly, the empty and hungry.
Blessed are we if we believe, learning to walk in the way of peace!
Sister Terezinha Esperanca, Merandi, MSC, Good Shepherd Peace Centre, South Sudan