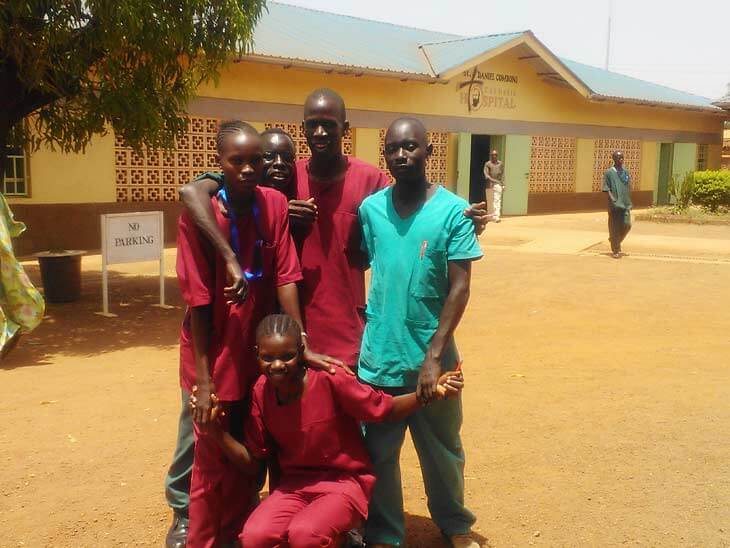 Alternative Gifts for Special People in Your Life: South Sudan Education
Are you wondering what to give to the person who has everything?  Do you want to give a special gift to a special friend?   You may want to try the gift-giving alternative of a South Sudan education.
What greater gift to give to family and friends than to honor them with the gift of an education for someone who will not have this opportunity unless you share your good fortune. The nursing students at the Catholic Health Training Institute (CHTI) pictured here so appreciate the opportunity to become registered nurses and certified midwives. So, too, do our new teachers. The Solidarity Teacher Training College (STTC) graduated 61 new teachers in 2017!
Friends in Solidarity, the US partner to Solidarity with South Sudan, has designed alternative gift cards which you can download and send to family and friends. Your donations are tax-deductible and support the work being done in South Sudan to train teachers, nurses and midwives.
Join the spirit of this holiday season. Help provide an education for those who need it most. Use the donate function on this site and then download a gift card.  DONATE