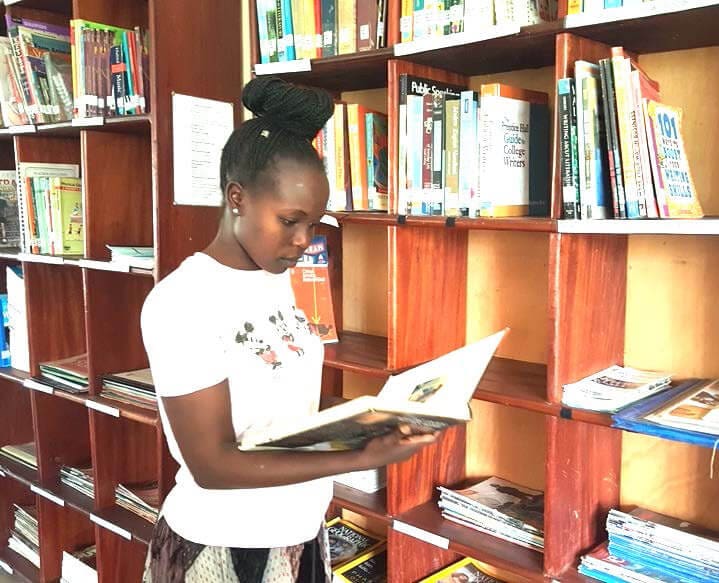 My name is Susan Nakuta Lomana from the Buya tribe. I was born in a small village called Naa'pak, Buya land, in the Eastern part of South Sudan. I am the seventh child in our family of 10 siblings. My father married my mother when she was 12 years old. She grew up at her father's home until she was mature enough to give birth to children.
When I was 6, an old wealthy man approached my father to buy me to get married to him. My father accepted the offer and sold me to the rich man. The following day, the man came home with a razor and put a mark on my left arm as a sign of booking. This meant that no man would touch me until the rich man brought his cows to my father's home. I was ignorant of the arrangements and the mark in my arm. Later my mother explained to me about the mark.
After my father's death, we lost all our properties to my uncles (father's brothers). One of my uncles wanted to take my mother as his wife. She refused to live with him. As a consequence, she had to go through torture. When I was 9 years old, the old man came home to take me as his wife. My mother refused to send me along with him. She said that I would not manage to live with him. One night she took me and my younger sister into a nearby bush and hid us, leaving my other siblings behind. The next day, we started walking without water and food.
After a few days, we managed to get a truck which was carrying a load of sand. My mother pleaded with the truck driver to take us to the nearby town.
Life was not easy in the new place. An old woman helped us to stay in her house for a few days. With the help of an Anglican pastor, my sister and I were sent to an orphanage. Then in 2010, we were taken to Kakuma refugee camp in Kenya, where we finished our primary school education. I did well in my studies, and I was eager to continue with my secondary education.
We returned to South Sudan after our primary school. My sister had a chance to go back to Nairobi for secondary education. I remained with my mother in Kapoeta to complete my secondary education. While I was doing my secondary school, a man befriended me. After knowing my pregnancy, he left me with the baby. Currently, my child is with my mother as I pursue my teacher training course at STTC, Yambio.
I am the first person among boys and girls in my tribe to have completed senior secondary. The people in my tribe are hostile to education. If anyone comes to talk about education, especially educating girls, they will be beaten up. Girls are not allowed to go to school. Cows are more precious than girls. My brothers are no use to us. They drink, roam around doing nothing, and spoil their life. Most of the people in my tribe still live in naked.
After finishing my secondary school, I came to know about the admission to Solidarity Teacher Training College (STTC) on a Sunday announcement in our parish church. I attended the entrance test and interview. I was happy to know that I was selected to go to Yambio.
Currently, I am doing the third semester of the two-year National Certificate in Primary Education. The environment at STTC campus is safe and favourable to study. We are from different tribes and states living together as brothers and sisters. My hobby is reading African novels. I like writing poems and composing action songs for the primary school kids. I have started a club at STTC with a small group of friends to compose rhymes and action songs for children and record them future use. I am a fan of Manchester United football team.
Though the academic standard of STTC is high, I am working hard to perform well and achieve my goal. At times, it is challenging to focus on studies especially when I receive bad news from home, like people getting sick and conflicts in the village. But I try my best to focus on studies. I put my trust in God to help me to complete my studies successfully. I am determined to fulfil my dream to be well educated so that I may be able to change my people and educate the children. I will try to pursue University Degree after the Teacher Training program.
Thanks to Solidarity for this wonderful opportunity to train myself as a teacher.