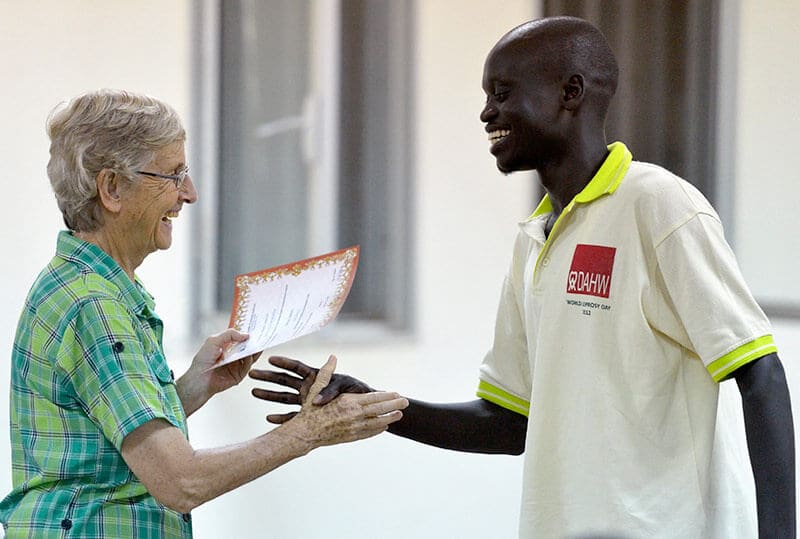 Volunteer ministry positions are available with Solidarity with South Sudan. Solidarity has put out an appeal to men and women religious and to laypeople to help continue its mission to help the people of South Sudan build peaceful, sustainable communities through education, health care, pastoral, and agricultural programs.
Solidarity is in need of:
Nurse and midwifery tutors, or clinical supervisors, to live and work at the Catholic Health Training Institute in Wau
A trained nurse to assist at a clinic in rural Riimenze
Tutors for primary teacher training at Solidarity Teacher Training College in Yambio
A religious brother or sister to serve as a member of the pastoral team to train diocesan personnel and catechists
Semi-retired religious men or women willing to be support persons in community, overseeing hospitality in Juba or Riimenze
Project coordinator based in Juba
For more information, contact Sister Katherine O'Flynn at koflynnfcj@gmail.com.
Photo credit: Paul Jeffrey