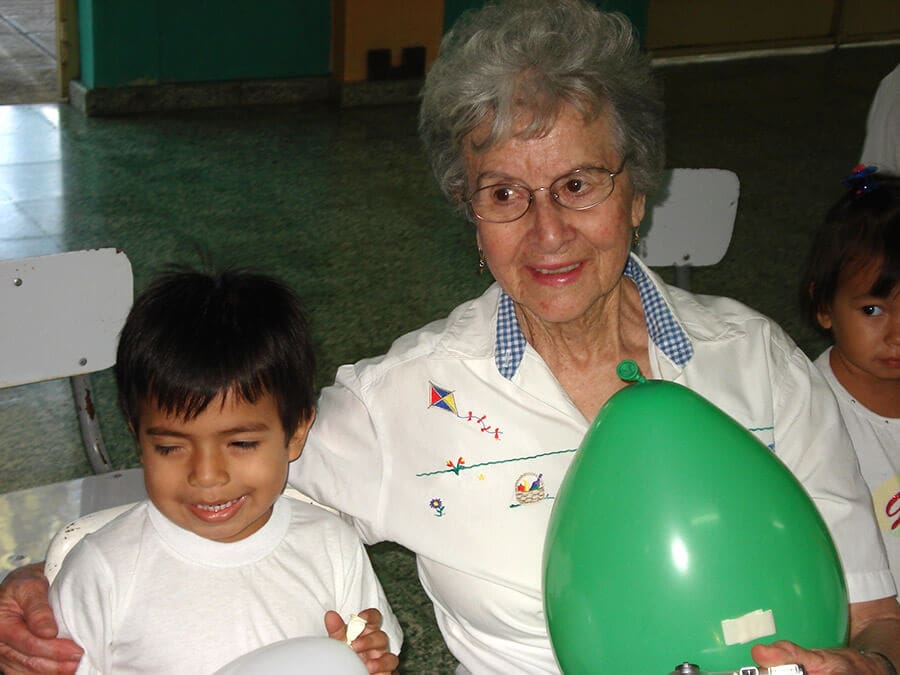 Friends in Solidarity would like to pay tribute to a longtime supporter, Lillian Trillo. A registered nurse with a background in public health, Lillian was a former member and associate of the Sisters, Servants of the Immaculate Heart of Mary, Monroe, Michigan.
"Lillian Trillo (Lil) was a loyal donor to Friends in Solidarity since our beginning days," said Sister Joan Mumaw, IHM, president emerita of Friends in Solidarity. "I called her a dear friend as she was for a short time a member of the IHM Sisters and a public health nurse. She gladly shared her experience of beginning a not-for-profit and supported the work of Solidarity with a monthly donation. She believed in the importance of our work and stayed interested until her final days. She will be missed. We count on her intercession from on high."
In 1992, Lillian founded the Latin America Community Assistance Foundation (LACA) which is dedicated to improving the lives of the poorest of the poor in rural Latin America. She served as the foundation's president for 13 years.
Read Lillian's obituary in the East Bay Times
Photo above from the LACA Foundation Facebook Page