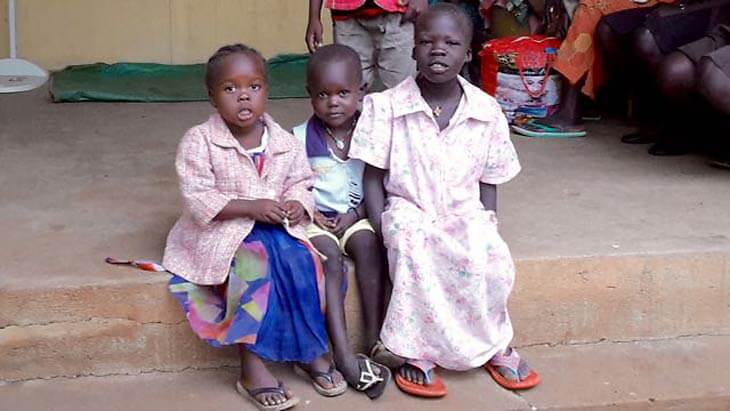 Photo by Sr. Alice Paulino, SHS
No One to Cry
In difficult times, we have more to offer, perhaps, than in stable times.
The people know we can leave but are encouraged when we chose to stay with them.  'Could you not watch one hour with me?' takes on a new meaning.
We do not share the inter-tribal fears that have been inflamed since December 2013. We stand to one side and can pour a little water on the fire or apply healing balm to those who have been burned by the callous actions of others.
We are called to live our Christian faith. As Archbishop Paolino wrote:
'Be strong and of good courage because the Lord our God is with us in this difficult moment'. 
I invite you to join us in praying for a lasting peace in South Sudan.
Br Bill Firman, FSC
Executive Director of Solidarity with South Sudan
For more on the situation in Juba, please read Br. Bill's most recent update: