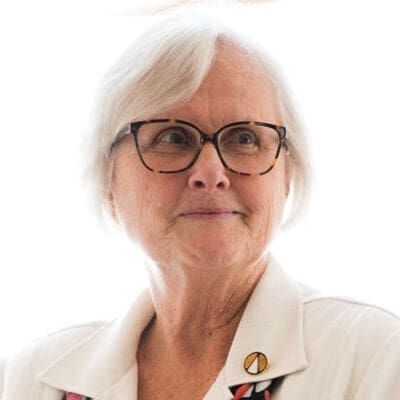 Board Member
Sister Durstyne is from Southwestern Michigan, on beautiful Lake Michigan in the small town of St. Joseph. She entered the Adrian Dominican Sisters in August 1965.
Her ministries have included being an elementary teacher for four years, ministering in initial formation with African women congregations in Ghana and Kenya, Social Justice Promoter for the Dominicans of Adrian and the North American Co-Promoter of Justice. She completed seven years as Vocation Director for the Dominicans of Adrian in June 2015. She is currently serving as Justice and Peace Coordinator for the School Sisters of St. Francis, Milwaukee, WI.
In January, 2015 Sr. Durstyne along with two other Dominicans travelled to Iraq on behalf of the Dominican Family in the U.S. to witness the displacement of the Dominicans of St. Catherine Mosul, Iraq and the Christian Community. The Christians and Sisters became displaced August 6, 2014. She is a member of the U.S. Dominican Iraq Coordinating committee.