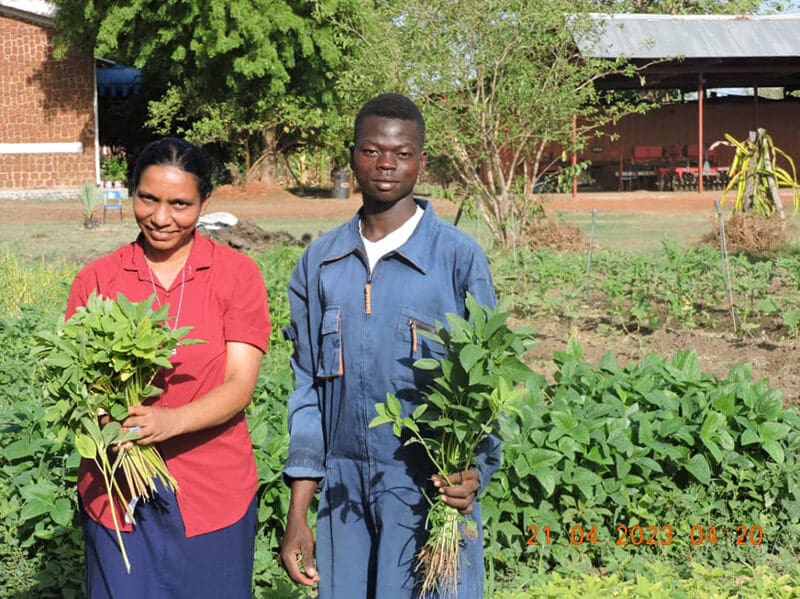 Catholic Health Training Institute is a green, clean and environmental friendly campus, the flora and fauna around us evidently convey the same.
The farm garden within the campus, where we cultivate vegetables, fruit trees and other edible plants for the dietary needs of our students, is a boost for both sustainability and self-reliance. Our students also contribute to this green environment by cultivating in small plots and sharing the produce for the use of all in the campus.
This is the season for mangoes, and all of us enjoy the mangoes from different mango trees around the campus. Besides, we have lemons, custard apples and .varieties of fruits during different seasons in the year.
The solar energy during most part of the day is a source of natural energy that support the entire campus with electricity. During the night, we switch off the fuel-operated generator system from 10:30 p.m. until 7:30 a.m. We have adapted to this simple way of life, because it saves fuel and decreases pollution.
Our campus is almost free of plastic wastes. The plastics collected are sent for reuse.
Our students walk to the town and other places nearby, since the public transport is lacking. This has become part of their lifestyle.
Sister Bindhumol George, CSJ, CHTI Principal