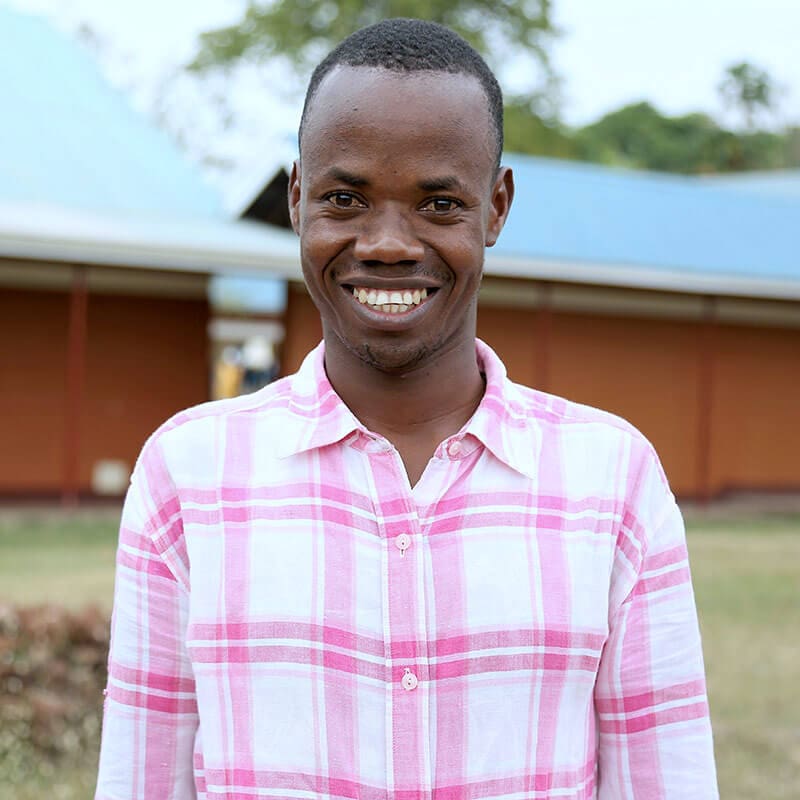 Innocent Abdalla is a 2016 graduate of Solidarity Teacher Training College (STTC). After graduation, Innocent taught at St. Mary's School in Yambio for six months and then at a school in Tambura town, where he was the only qualified teacher.
When he was young, Innocent says he used to admire his father, who teaches Arabic, and has always dreamed of being a teacher like him. "Since I was in Primary 5, I used to imitate my father. I would teach my brothers and sisters under a tree at home." After finishing secondary school, Innocent started teaching English as a volunteer in Ezo, a town on the border with the Democratic Republic of Congo.
Innocent began attending classes at STTC in 2014. "Being at the college was a very good experience that I will never forget. The administration welcomed me so well, and I knew right from the beginning that it would be a good learning environment. I met people who came from all over South Sudan, from different ethnicities. After graduation, when I meet an STTC graduate in any location, I feel as if I have met a brother… This kind of socialization will bring peace and development to South Sudan."
Innocent returned to STTC as a tutor, teaching English as a bridging course offered to non-English speaking students. He recently applied for and received one of 10 scholarships for STTC graduates to study education at Catholic University in Juba. These scholarships are being made possible by Friends in Solidarity donors. Learn more about the scholarship program and how you can help.
"I really thank Solidarity… They really went out of their way to help me even when I had a problem at home after the war broke out… I felt motherly love from Sister Margaret and her team. They showed me kindness, love and support. Now, I have been enabled to give hope to others in the same way that STTC has given me hope for my life."
Story: Nyokabi Kahura and Nicole Moran
Photos: Nyokabi Kahura