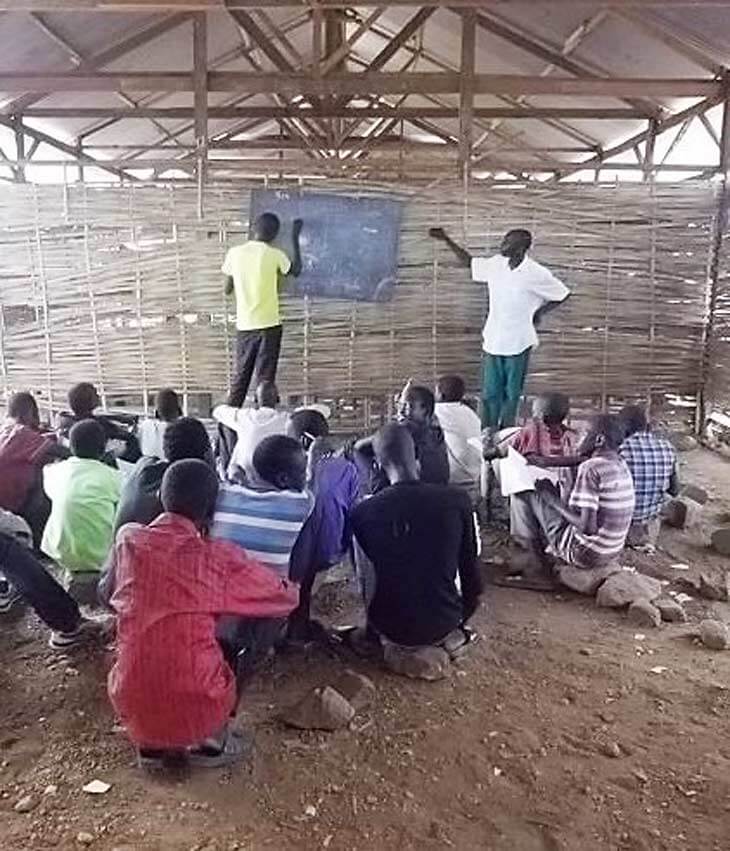 Solidarity and "Added Value"
Gatwech Wiyual, a graduate of the Solidarity Teacher Training College in Yambio, South Sudan lives in the Protection of Civilians Camp (PoC) in Juba.
Originally from Malakal, he is unable to go home due to insecurity in his home area. The UN Camp provides food and shelter, but no schooling. So Gatwech and thirteen other secondary school graduates, eight of whom are trained teachers, have begun a voluntary school for more than 300 primary school children. Rather than just sit around, these teachers decided to start their own school using borrowed premises in the camp, but with virtually no other resources.
The school, called the Upper Nile Learning Centre, teaches not only the basic subjects, but also children from various tribes in the camp.  There are 20,000 people in the camp and Solidarity has trained 20 people from the camp to become teachers through the Yambio TTC.
Solidarity and these teachers are seeking funds for basic resources.   There will be 45 children per teacher and the fourteen teachers will each receive a stipend equivalent to $22.00 per month.  The over-all budget for teaching 300 children grades 1-7, is less than $20,000 and includes textbooks and stationery, benches and blackboards, uniforms and sports gear!  Solidarity teacher training has "added value" for these refugee children.
If you would like to help support this effort, you can find our donation page here: