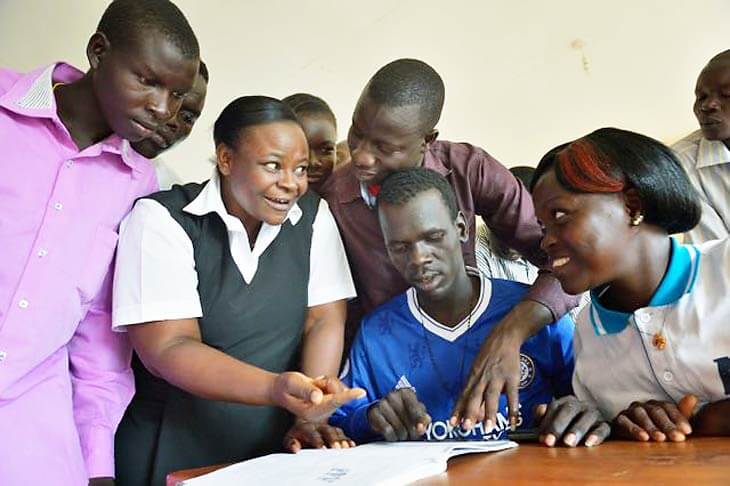 Solidarity is Committed to Quality Education for South Sudanese Children
In December 2015, the Solidarity Teacher Training College at Yambio, South Sudan was attacked and robbed by men in military uniforms.
The sisters in residence were traumatized in the process and the Catholic community horrified that this happened in their town, even though civil unrest was threatening the lives of those living in the area. The in-service program in January and February was cancelled due to the unrest.
In March, the college reopened for the two year residential pre-service program. Would the students venture into this area, especially those from different ethnic groups?
Registration was closed at 118 students, the most ever for the college which is expanding to take in students from across the country.  Students from the local area, unable to attend as they need to care for their families traumatized by the ethnic strife, will return in August.
Hopefully, funding will be in place and the additional dormitory completed to take in this new group of students.
South Sudan needs 26,000 elementary school teachers. Most of those currently in the classrooms have between four and six years of primary school education. Children deserve more! Solidarity remains committed to seeing that teachers are educated and children receive quality education.
---
South Sudan EducationNeeds Your Help
The South Sudan conflict continues to threaten the lives of many innocent people. With your generousity, you can make a difference. Please consider making a tax deductible donation in support of Solidarity peacebuilding initiatives. To help the people suffering in South Sudan, please visit:  https://www.solidarityfriends.org/donate/