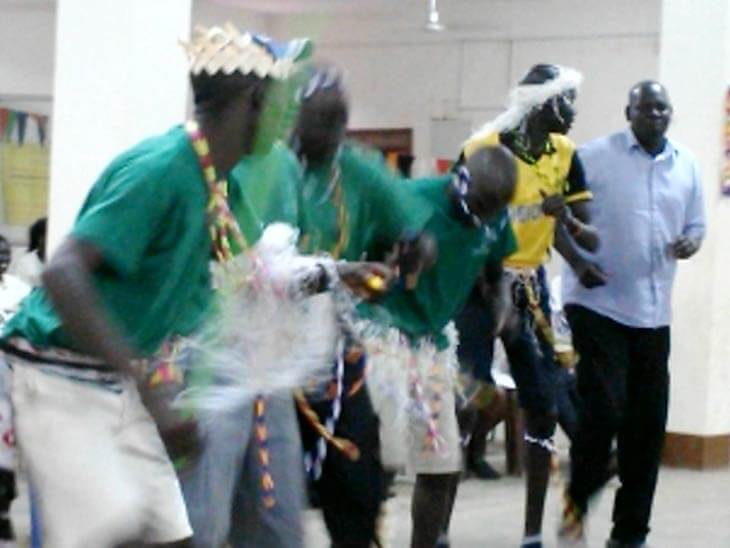 Celebrating Diversity!
"Early in the new school year at the Solidarity Teacher Training College at Yambio, students and staff took time to bless and celebrate.
"The evening saw the most exuberant dancing ever seen at STTC. The Nuba Mt. students raised the dust on the dining room veranda and set the tone for the night. Each group showcased their dancing styles and it was a delight to see the energy and enthusiasm of all the groups.
"The single Congolese student, a refugee, was not shy in getting up and presenting his own modern style. The floor was well and truly stamped upon on that night. You could even see the cows when the Dinka from Abyei danced, the pride in those from Eastern Equatoria dancing for the first time in Solidarity, the joy on the faces of all the students as they presented their cultures.
"This one night set the tone for the semester and we pray that we may all proceed in peace and harmony."
Post submitted by Sr. Margaret Scott, Principal