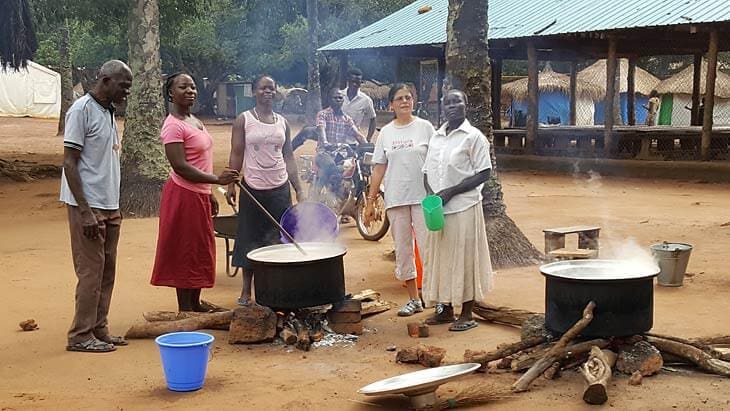 United Nations Declares Over 100,000 People Affected by South Sudan Famine
Today the United Nations declared that 100,000 people are facing "famine" in South Sudan.  Another one million are on the edge with food insecurity. Globally, South Sudan's famine is the first to be reported in six years.
"Famine" is a designation not heard or faced in several decades. The causes are clear: civil war, displacement of people who are unable to work the land or care for livestock, lack of education and, in some cases, environmental causes.
Such is not the case in South Sudan where civil war and lack of a functional government are at the root of the crisis. http://www.bbc.com/news/world-africa-39025927
Solidarity with South Sudan, supported by Friends in Solidarity, Inc. is fighting back against the causes of food insecurity through education of teachers, nurses, midwives and farmers.
While Solidarity efforts are focused on long-term strategies to build the capacity of this war-torn nation, the situation of refugees in Riimenze also demands our attention and our compassionate care.
Please join us in our long-term strategies and help us in meeting urgent needs of 5000+ refugees encamped at our doorstep.
---
Please Help the People of South Sudan!
The South Sudan conflict continues to threaten the lives of many innocent people. With your generousity, you can make a difference. Please consider making a tax deductible donation in support of Solidarity peacebuilding initiatives. To help the people suffering in South Sudan, please visit:  https://www.solidarityfriends.org/donate/