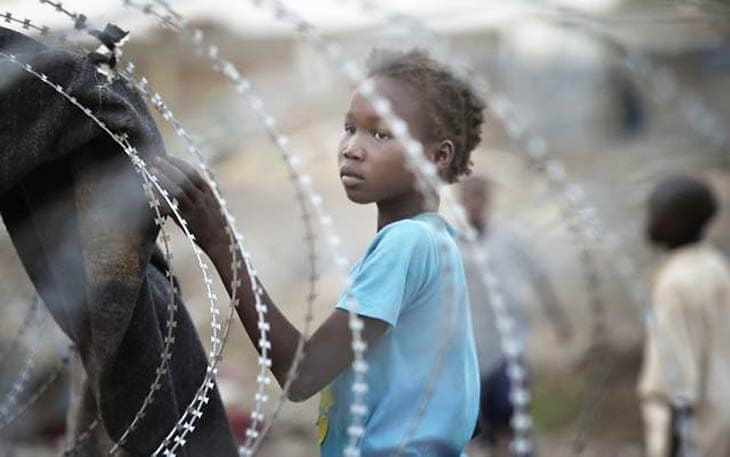 A displaced girl behind barbed wire inside a United Nations base in Malakal, South Sudan.
(Photo by Paul Jeffrey)
The South Sudan Council of Churches sent a message to the UN Security Council representatives in the country trying to restart the peace process and negotiate for an additional 4000 UN peacekeeping forces to protect civilians, UN and NGO staff in the event of unwarranted attacks by the SPLA, SPLA in Opposition and other militias operating in the country. This comes after the civil unrest that rocked the city of Juba in July 2016.
You can read the South Sudan Council of Churches' message here:
SSCC Message to the UN Security Council Delegation to South Sudan