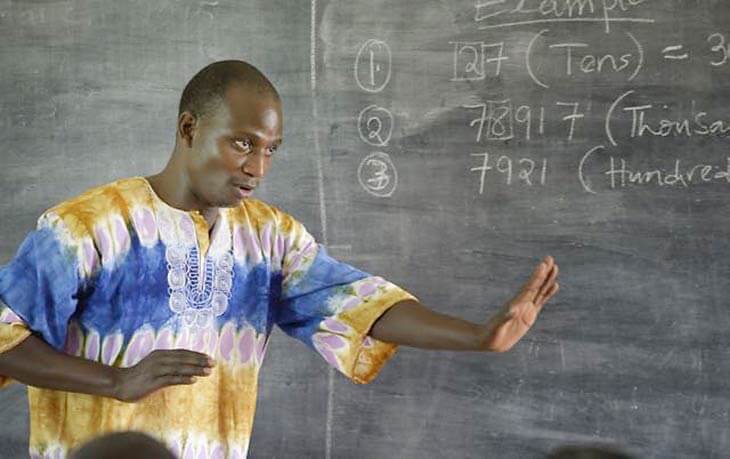 Catholic Church Ministries in Education, Healthcare and Agriculture Get Funding from Vatican
Yesterday, in Rome, Pope Francis offered direct support to our ministry in South Sudan—to our Solidarity Teacher Training College in Yambio where there are 124 students from various tribes in South Sudan and Nuba mountains, living in residence and training together to become primary school teachers.
The Pope also granted funds to the Comboni Sisters' hospital in Nzara, only 20kms away from Yambio, where we seek medical attention when there are cases of serious illness. He is also supporting the Comboni Hospital in Wau where our 113 resident, Catholic Health Training Institute students undertake a large part of their clinical practice. It is a significant and most encouraging gesture of practical support by Pope Francis.
One news report, published on the Radio Tamazuj web-site, described this 'Pope in South Sudan Initiative' in these terms:
Pope Francis has pledged to donate nearly $500,000 to support the people suffering from worsening conditions in South Sudan. Speaking at a press conference in the Vatican on Wednesday, Cardinal Peter Turkson, head of the Office for Integral Human Development, said Pope Francis will be aiding projects in the areas of education, healthcare, and agriculture, called the "Pope for South Sudan" Initiative.
"Because he is unable to travel to South Sudan in person, Pope Francis "wanted to express the tangible presence and closeness of the Church with the afflicted people," Cardinal Turkson said.
"It is an initiative that is to foster, support and encourage the work of the various religious congregations and international aid organizations that are present on the territory and tirelessly work to help the population and to promote the process of development and peace," he added.
Left: Sister Nentaweh Wakger, a School Sister of Notre Dame, talks with students in a classroom at the Solidarity Teacher Training College in Yambio, South Sudan. Wakger, from Nigeria, is a member of Solidarity with South Sudan, which trains teachers and health workers from throughout the country.
(Photo by Paul Jeffrey)
The project of the Pope's aid includes support for Wau and Nzara Hospitals and an agricultural project run by Caritas to provide livelihoods for 2.500 families in the dioceses of Yei, Yambio and Torit.
The initiative will also help support Solidarity organization which is working to train teachers, nurses, midwives, local farmers, and community leaders.
Last month, Pope Francis postponed a planned visit to South Sudan this year, but the Vatican said he is more determined than ever to raise awareness about the need to support the people of South Sudan.
The tangible support of the Church and the suffering people of South Sudan, and the encouragement of the missionary efforts of people from many diverse nations, is very much appreciated. Increasingly, the role the Church can play in reconciliation, healing and peacemaking is being recognized. We must rediscover a 'grass roots' unity in South Sudan: we can start by building united local communities.
The top U.N. peacekeeper in the country, David Shearer from New Zealand has commented that South Sudan's civil war has mutated from a two-way fight between the president and his ousted former deputy, Riek Machar, to a fragmented conflict, making it harder to put it back together and peace more elusive,
"The situation now is somewhat different to what it was a year ago, when it was largely bipolar," Shearer said. 'We are seeing a lot more of the conflict being played out at a very local level and that is worrying because as it fractures it becomes more difficult to try to put the pieces back together again.'
Pope Francis is encouraging us all to heal the fractures and help create a lasting  peace.
By Br Bill Firman, FSC, Executive Director of Solidarity with South Sudan, June 21, 2017