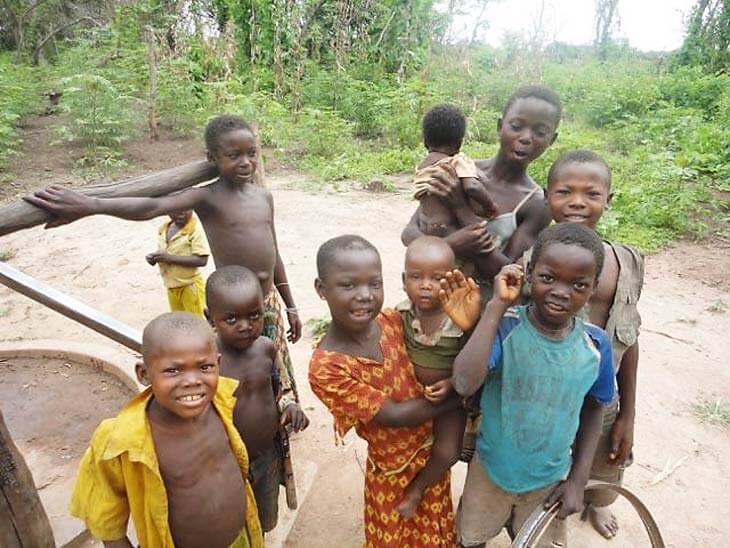 Transforming Our Hearts to Care for the Earth
Fr. Matthias Christian SVD, who teaches Philosophy in the seminary in Juba, lived in China for 38 years before coming to South Sudan.
Early this year, Matthias started to collect plastic bottles and rubbish from our street.  Matthias laughs with delight as children flock to him to help and of course to be rewarded with a mango or sweet, occasionally. A university student is more than happy to help to have his tuition paid.  Although at first others questioned what was happening, some started cleaning up too!
A humorous—yet revealing—incident happened a few weeks ago. A man on a motorcycle watched Matthias, eventually asked what he was doing and why, what group he was with and to see his ID.  This man said he was a secret police for Riek Machar, the rebel Commander—now first Vice President.  Later a driver and woman in a car stopped to ask what institution Matthias is with: Solidarity with South Sudan.  
We laughed at how revolutionary, suspicious and potentially threatening the action of picking up rubbish along the street can be. On a serious note, however, this is a hint of the tensions that permeate and dominate the political scene and life in Juba these days. Peace has not taken hold.
Please pray for non-violence, peace, loving kindness and compassion in this volatile city where soldiers abound.
---
South Sudan Needs Your Help
The South Sudan conflict continues to threaten the lives of many innocent people. With your generousity, you can make a difference. Please consider making a tax deductible donation in support of Solidarity peacebuilding initiatives. To help the people suffering in South Sudan, please visit:  https://www.solidarityfriends.org/donate/