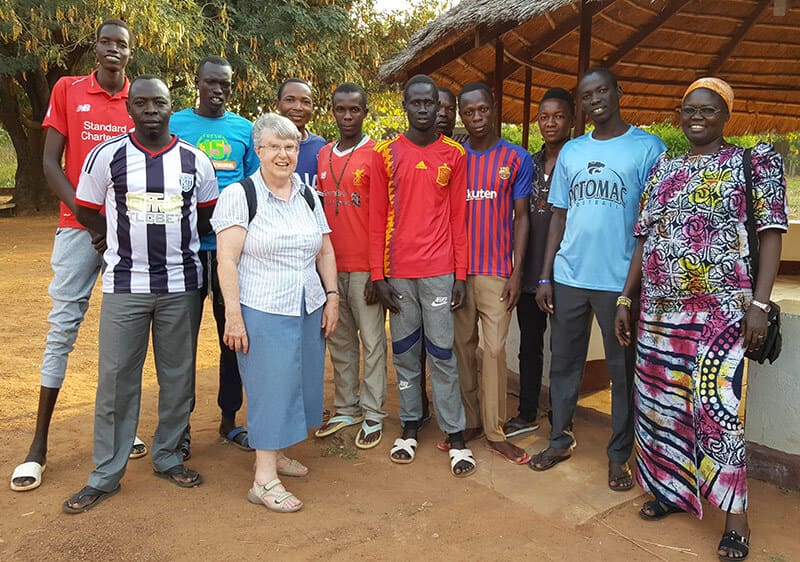 Chris Herlinger, international correspondent for Global Sisters Report, recently interviewed Sister Joan Mumaw, IHM, about her trip to South Sudan in November 2019. 
As the president and chief administrative officer for the Maryland-based Friends in Solidarity, the U.S. partner to Solidarity with South Sudan, Sister Joan Mumaw has become a passionate advocate for peace and justice in war-torn South Sudan.
A frequent visitor to the East African country, Mumaw, a member of the Sisters, Servants of the Immaculate Heart of Mary, or IHM Sisters, recently visited South Sudan. Her Nov. 7-22 "solidarity visit" assessed the ongoing work of Solidarity's decade-old ministry.
Solidarity with South Sudan is a collaborative ministry of sisters, brothers and priests that trains nurses, teachers, midwives and future leaders. Friends in Solidarity raises money and awareness for Solidarity's work through promotion and education.
Read story in Global Sisters Report